Ball Tampering – Cricket's Unfair Play Law In The Spotlight Again
Ball Tampering – Cricket's Unfair Play Law In The Spotlight Again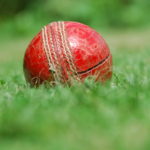 Ball tampering is a sensitive subject. Mickey Stewart is once alleged to have said that "You must treat a cricket ball like a new bride." I suspect what he meant was to treat it with respect, to cherish it and to look after it. I very much doubt Mrs Stewart was ever polished vehemently with a mixture of saliva and boiled sweet, rubbed and abraded with dirt or picked at with a fingernail! These are all breaches of the various versions of the 'Fair and Unfair Play' laws of cricket, currently expressed as Law 42.3 The Match Ball – changing its condition.
The law has again been brought into the spotlight this week, with reports of inappropriate actions taken by South Africa (acting) Captain, Faf Du Plessis. Now, in the recent first Test Match at Rajkot involving England and India, Indian Captain Virat Kohli is alleged to be seen using a sweet to shine the ball. Du Plessis pleaded not guilty to the charges laid by the International Cricket Council (ICC), but was found guilty and fined 100% of his match fee. The charges were brought under the ICC Code of Conduct for Players and Player Support Personnel. At the time of writing, no charges have yet been laid against Virat Kohli.
This is how The Daily Mail reported the allegations:
— Burnt Bails (@burntbails) November 23, 2016
Ball Tampering – What The ICC Code of Conduct Says
Ball tampering is an ICC level 2 offence. Only the match umpires, team manager / CEO of the teams involved or the ICC Chief Executive Officer are allowed to report such offences. The match umpires and team managers must report such offences within 18 hours of the close of play. The ICC CEO has up to 5 days. Either way, it looks like the time limit for reporting the alleged offence has passed. As such, under the ICC Code of Conduct and it seems very unlikely Virat Kohli will face any charges. What he is likely to suffer is a barrage of press and fan criticism for his actions.
Ball tampering is an offence that in the eyes of many cricket fans is one of the ultimate sins. Perhaps it is time for the ICC to reconsider their stance on the time limits? The pictures certainly raise a number of questions. In times when the ICC are working hard to preserve the integrity of the great game, it is likely many people will feel Kohli has at the very least escaped having to justify what will be seen as dubious behaviour for an international captain.